"Reverse Lights usually come in specifications like T10, T15, T20, and 1156.

But why can T10 bulbs be used in T15 sockets while T15 bulbs cannot be used in T10 sockets?"
Before purchasing bulbs, it's essential to confirm the specifications!
1.  Ensure that the light fixture space is enough!

Many car models have limited brake light space, making it unsuitable for excessively long bulbs.

For commonly found projector reverse lights on the market, some manufacturers design them longer to accommodate more chips. However, these longer bulbs may not fit in certain car models due to their excessive length. Therefore, before making a purchase, always verify the bulb's size specifications!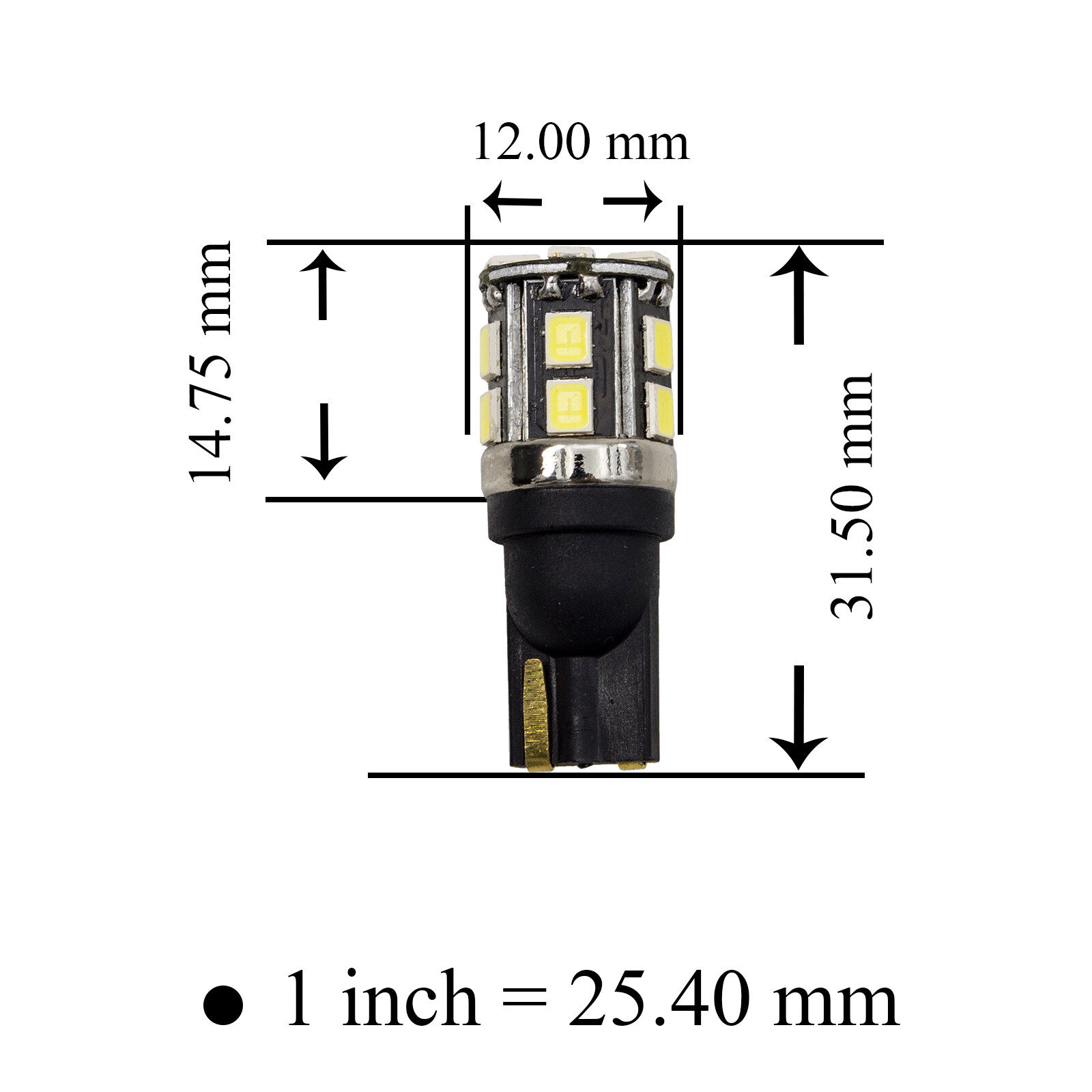 What is different between T10 and T15?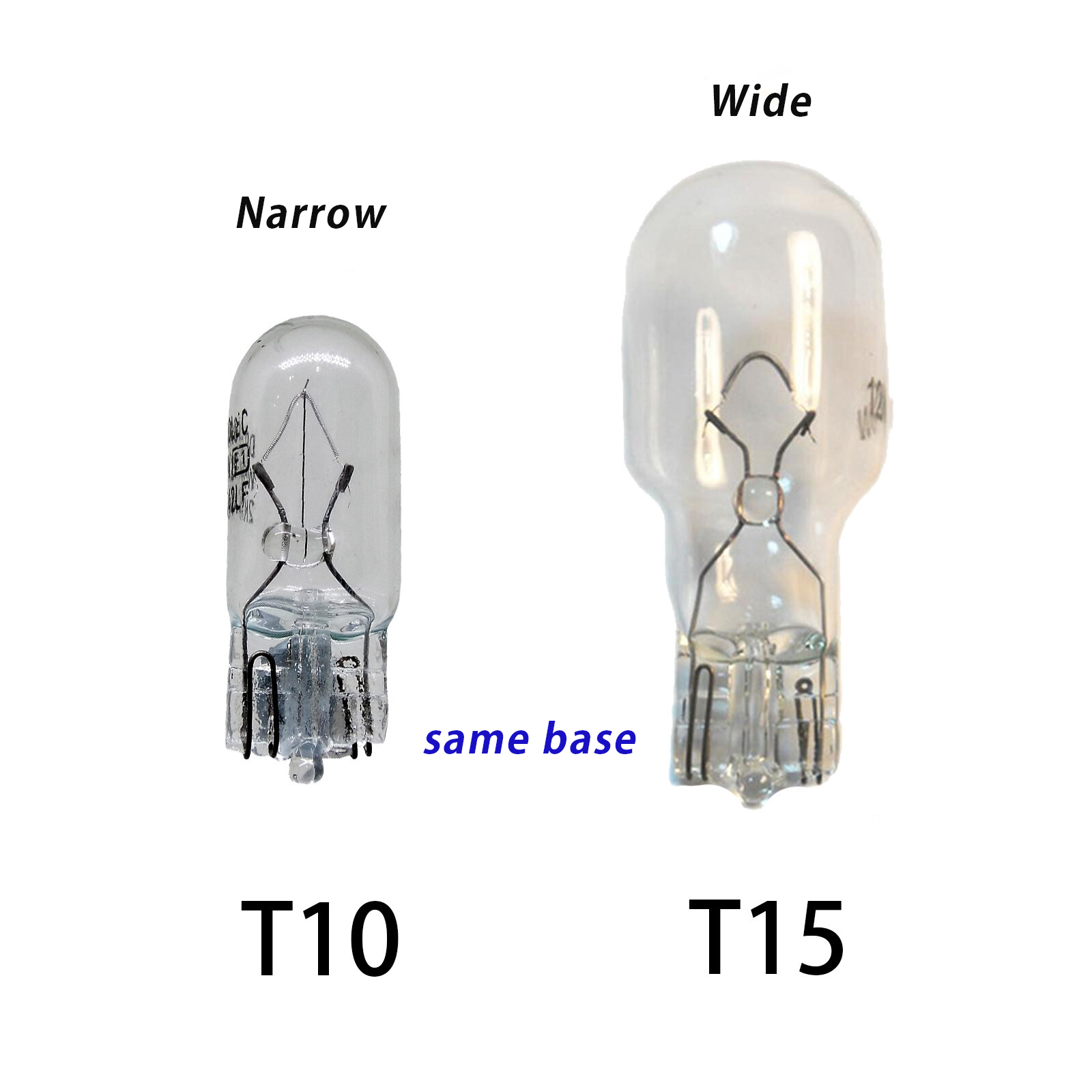 From the pictures, the differences are quite evident.
The bases T10 and T15 are interchangeable!
However, due to the wider top on T15, T15 bulbs cannot be used in T10 bases.
T10 bulbs, on the other hand, can be used in both T15 and T10 bases.